Sale!
Black Knight Sword of Rage Pro Pinball Machine
Save: 21.8%
Black Knight: Sword of Fury Pro Pinball Measurements:
| | |
| --- | --- |
| Dimensions | |
| Height: | 75 1/2″ |
| Width: | 27″ |
| Length: | 55″ |
| Weight: | 250lbs |
Please ensure you fully check that a pinball of this size will fit into your intended location.
Condition:
This pinball machine has been fully reconditioned to a brilliant condition and has been through a thorough inspection to ensure that it plays perfectly with no errors. The original artwork has been protected by the original mylar. The machine also truly benefits by having a complete LED upgrade.
Description
Black Knight Sword of Rage Pro Pinball Machine by Stern Pinball comes with delivery and installation and 1 year warranty and we have the lowest price for the Official USA version.
Do YOU have the power to fight back? STERN Pinball delves back into pinball history to revisit one of pinball's most iconic characters – The Black Knight! Pinball fans will need little introduction to The Black Knight. Appearing in his first runaway pinball success in 1980 in Black Knight, and then again in 1989 with the lightning fast Black Knight 2000 in 1989, The Black Knight makes a return after 30 years in Stern Pinball's. The Black Knight Sword of Rage Pro Pinball Machine
Returning to deliver the third game in this unmissable pinball trilogy is Steve Ritchie, responsible for many of pinball's most iconic games including the original Black Knight games from the 80s. Players must once again cross blades with the evil Black Knight and defeat each of his challenges. Now armed with a modern playfield fit for a king and of course the Sword of Rage, players must defeat the Black Knight on his own territory once again, preventing him from terrorising the land.
Black Knight: Sword of Rage Key Features
You've got the power: Activate the Magna-save ability from a player controlled button on the lockdown bar – a callback to classic Black Knight games that uses a magnet to save your ball from draining.
You've got the might: Claim one of many awards from the new Lightning Wheel – another returning feature from Black Knight 2000 that will buff your game with all manner of different rewards.
Get ready for battle: Incredible sound on the game is delivered by lead guitarist from Anthrax: Scott Ian, who has lent his incredible talents to produce the game's music.
Beat the Black Knight: The Black Knight himself stands in the centre of the playfield with his spinning flail and moving shield that will block shots and react to your play.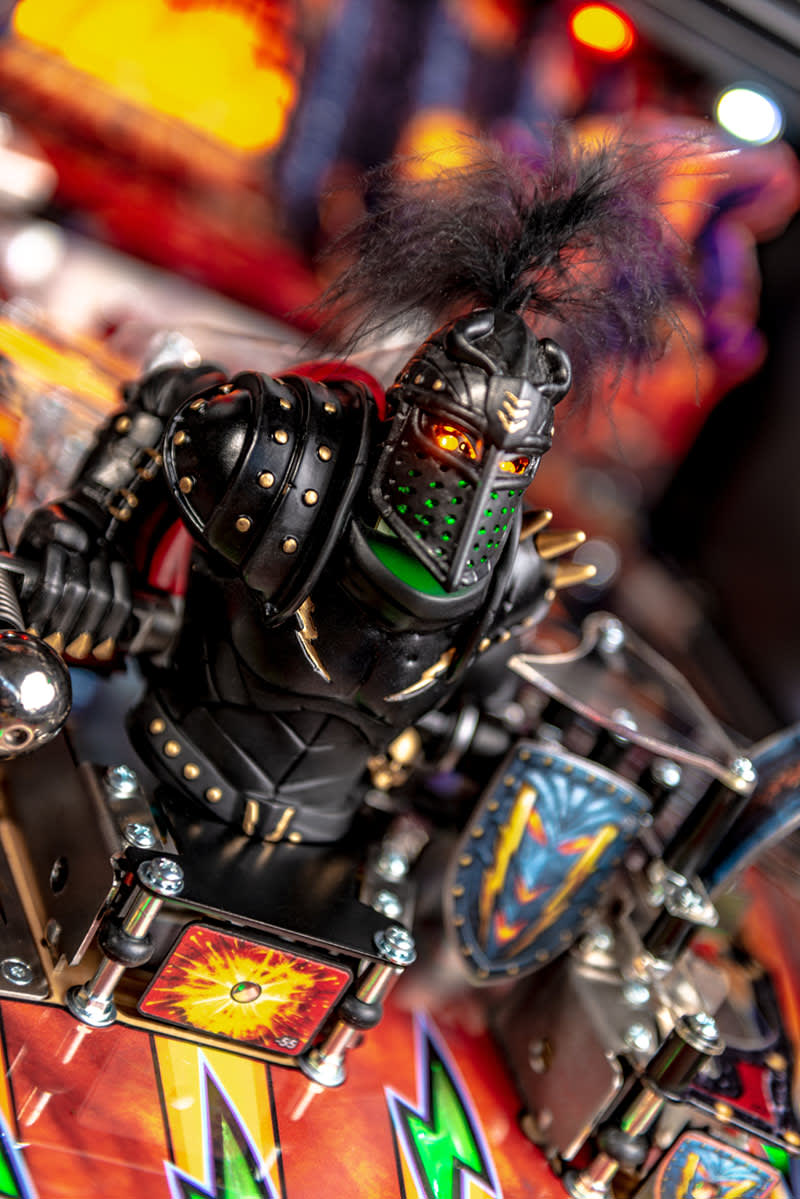 Commercial Use:
We offer the same warranty as detailed above for our home customers, but for 1 year.
Availability Black Knight Sword of Rage Pro Pinball Machine:
The Black Knight: Sword of Rage Pro Pinball Machine is currently available for Pre-Order, and we are now taking deposits in order to secure orders.
Please call us on +1628-225-2444 for more details.
Please note that the price may be subject to change due to currency fluctuations; please call us on +1628-225-2444 for a quote.
 Delivery & Installation:
Delivery & Installation is free to most locations within San francisco CA
Delivery and Installation will be made to the ground floor room of your choice, provided we can park our delivery van near to your property, have easy access and no steps or steep slopes to negotiate.
Important: Please check the measurements for the pinball machine above and ensure it will fit through your doorways. Black Knight Sword of Rage Pro Pinball Machine